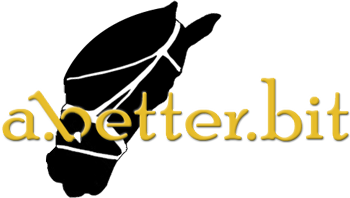 We are horse riders, owners, and caretakers first and foremost at A Better Bit. It is our stated mission to put the safety and care of our customer's horses above all else.
That doesn't mean we forget about the humans that look after these specials creatures though. Customer service, clear communication, and transparency and honesty are also paramount in what we do. We know that we're only as good as our last interaction with a customer and so we make sure we do our best each and every time.
We primarily started this company because we fell in love with Myler bits. Our horses preformed better, were more comfortable and easy-going, and riding them became more pleasurable when we got them all on Myler bits. We talked our friends into user Myler bits, they told their friends, and it all just started building from there.
We decided to start A Better Bit with the simple goal of making it easy for any rider to get a Myler bit no matter where they lived or cared for their horses. Choosing the right Myler bit from the over 200 bits available can also feel a bit overwhelming your first time, so we also wanted to make the bit selection process as easy as possible. We hope that you find this website both easy to use and highly informative in your journey to getting a better bit.
Lastly we wanted to make owning a world-class bit affordable. We all love our horses and we spend a good deal of money just on basic care and shelter and so anywhere we can save in this effort is a good thing. We are able to offer genuine Toklat Myler bits at 10% below retail and with our free US shipping the savings on most orders comes in closer to 20% off what you'd normally pay.
Thank you for visiting ABetterBit.com.
If we can help, don't hesitate to let us know how.
Thank you—from all of us at A Better Bit